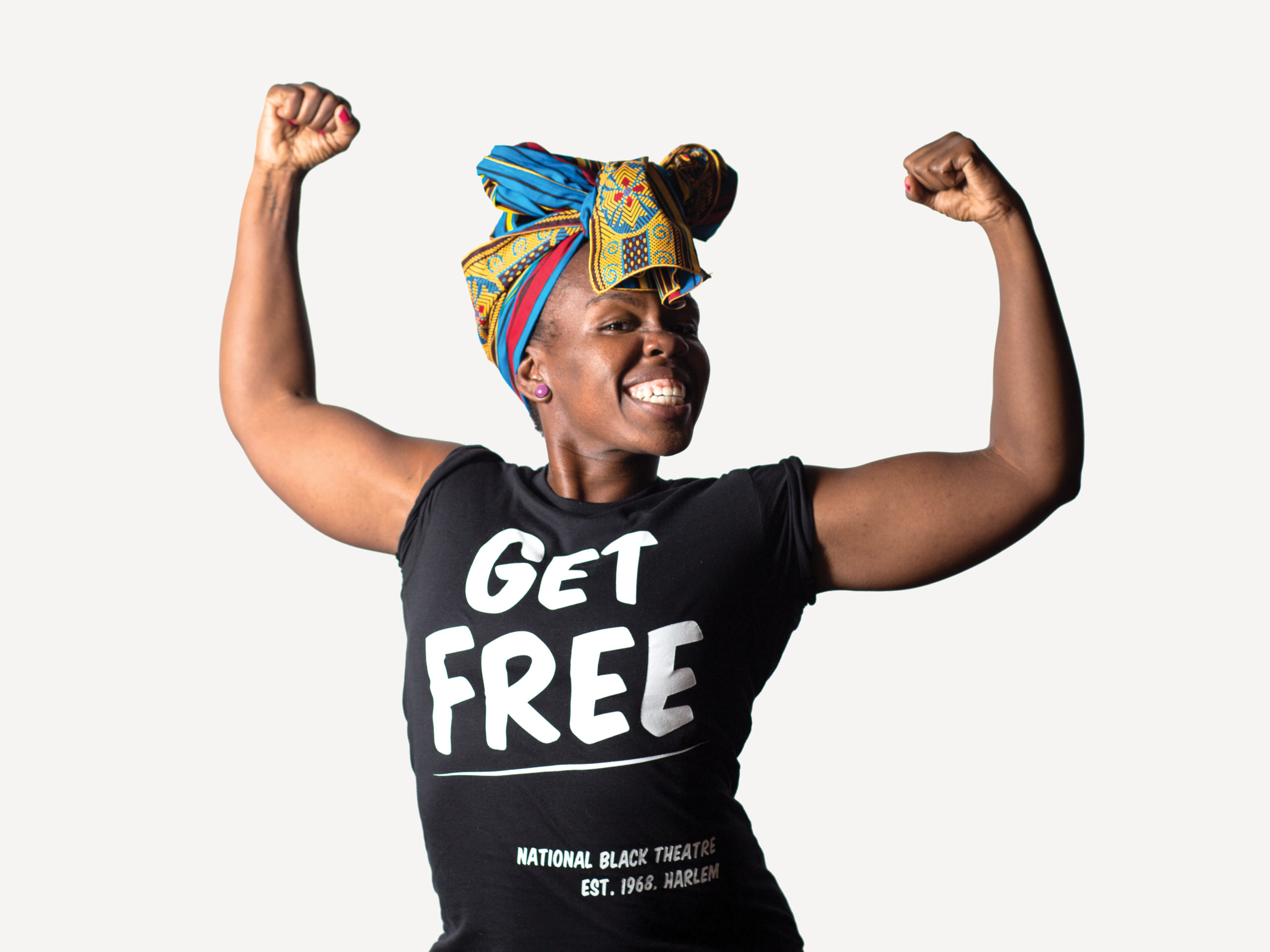 HueArts NYC Brown Paper
HUE ARTS NYC
Mapping a Future for Arts Entities Founded and Led by Black, Indigenous, Latinx, Asian, Pacific Islander, Middle Eastern, and all People of Color in New York City
Opening Letter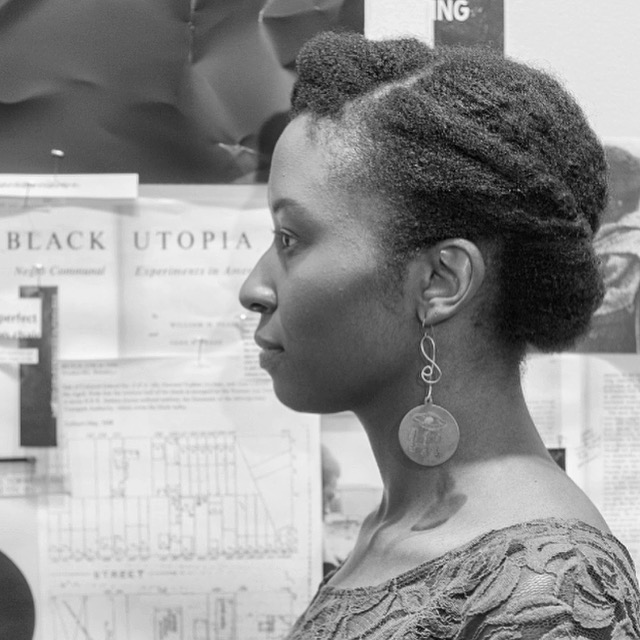 As a lifelong New Yorker, I have experienced the tremendous work of many of the arts entities centered in the HueArts NYC initiative. My earliest introduction was as a child growing up in Flatbush, Brooklyn. I remember visiting Weeksville Heritage Center, a multidisciplinary museum dedicated to preserving the history of the 19th-century African American community in Brooklyn. It became a major inspiration for my interest in museums and preservation. Its restoration and designation as a historic site was spearheaded by Dr. Joan Maynard, an artist, noted preservationist, and community organizer. She led the Center for over 25 years, from its inception in 1974 to her retirement in 1999.
I learned a great deal about the space, especially the importance of self-sufficiency. I participated as a visitor at numerous public events: writing workshops, lecture series, performances, exhibitions, farmers markets, dance parties, and more. While attending college, I interned at Weeksville, and then a few years later I was hired to assist in its community-engagement efforts.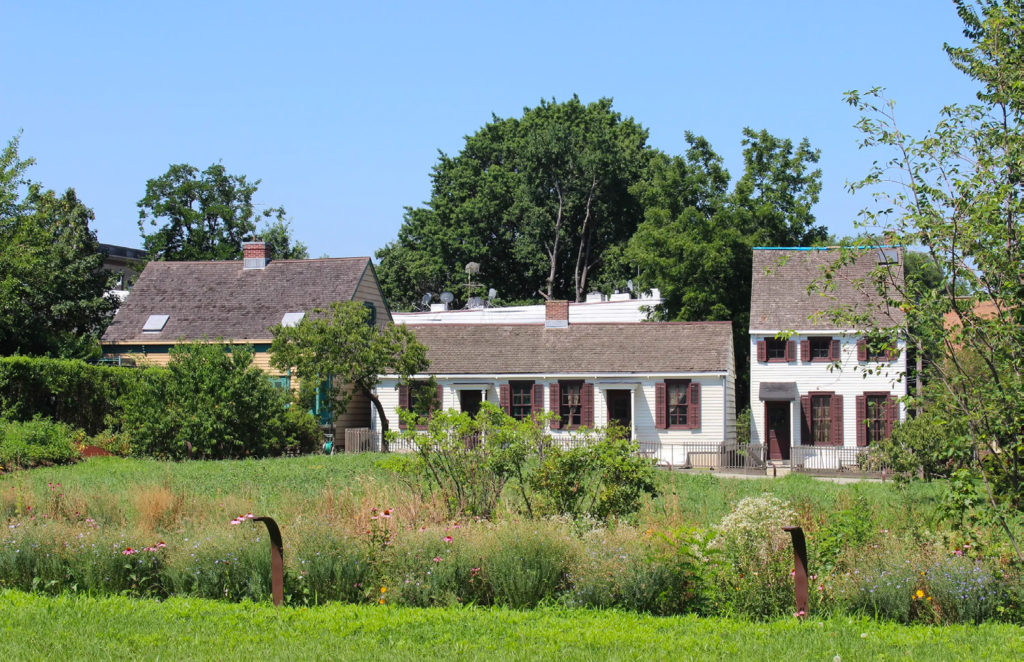 The near closure of Weeksville in 2019 devastated me. The then executive director, Rob Fields, publicly announced that the Center had operated in the red for a decade and would need new funding in order to stay afloat. A bold crowdsourced fundraising campaign that leveraged community advocacy, involvement of elected officials, and press coverage resulted in donations from hundreds of people nationally and internationally. The Center eventually exceeded its initial fundraising goal and also received coveted Cultural Institutions Group (CIG) status that includes permanently designated annual funds from the New York City Department of Cultural Affairs. This allowed the doors of the Center to stay open.
In some ways, this experience was a wake-up call for me. Prior to this, I had never really imagined the possibility of the Center shutting down. In witnessing this crisis, I felt powerless. I found myself reflecting on the countless other places created by Black people that no longer existed due to funding deprivation.
These entities, and others like them, deserve a collective commitment to their survival from our communities, philanthropists, businesses, and elected officials. What message is society sending when white art spaces are far more resourced to acquire, showcase, and commission works by Black artists who are often first nurtured, mentored, and exhibited at insufficiently funded Black cultural institutions? The value of Black art should be extended into the communities and institutions that nurture them. As an arts professional, I wanted to get involved in efforts to make this happen and was inspired to seek out and support arts entities owned and led by Black, Indigenous, Latinx, Asian, Pacific Islander, Middle Eastern, and all People of Color.
In the Brooklyn I know and love, there are also festivals such as the West Indian American Day Parade Carnival, which celebrates Caribbean art, culture, and heritage and represents people and traditions hailing from Africa, Asia, and the indigenous communities of the islands. I've participated in the Carnival as a masquerader with Sesame Flyers camp and band. They have won the Carnival's large band category about a dozen times thanks to their masterful steel pan orchestra and extraordinary costume designs.
In its over 50-year history, the Carnival has drawn hundreds of thousands of people from across the world and brought in millions of dollars in tourism to New York City. Over the past few years, however, the parade has been significantly stifled and relegated to a much shorter pathway and reduced time frame.
It is difficult to truly capture and share not only the diversity of artistic expression in our communities, but the devastating ways in which artists are deprived of the agency and support needed for their creative practices to thrive.
But one more example stands out to me. The Bronx is known as the birthplace of hip-hop, a cultural movement that spans music, visual art, and dance. Since the 1970s, this genre has grown into a multibillion-dollar industry. Yet the areas of the Bronx where this creative renaissance occurred remain one of the poorest congressional districts in the nation. That is not a coincidence: Art forms created by marginalized communities, and particularly by People of Color, are continuously removed from their origins and commodified by the white mainstream.
But art continues to thrive in the Bronx despite the challenges. The Bronx Academy of Arts and Dance (BAAD!) explores works on the margins of Black, Latinx, and queer cultures. I have been privileged to work with and learn from them and from many extraordinary arts entities throughout the process of creating and researching HueArts NYC. Some of them, like BAAD!, are featured in this report as Our Stories; even more contributed their thoughts and wisdom to this project.
The HueArts NYC initiative makes the case for greater agency, power, ownership, and resources for Black, Indigenous, Latinx, Asian, Pacific Islander, Middle Eastern, and all People of Color's artistic practices in all forms across New York City. My hope is that this project creates a new paradigm for People of Color arts in NYC.
Stephanie Johnson-Cunningham
Museum Hue
Top photo: Credit: National Black Theater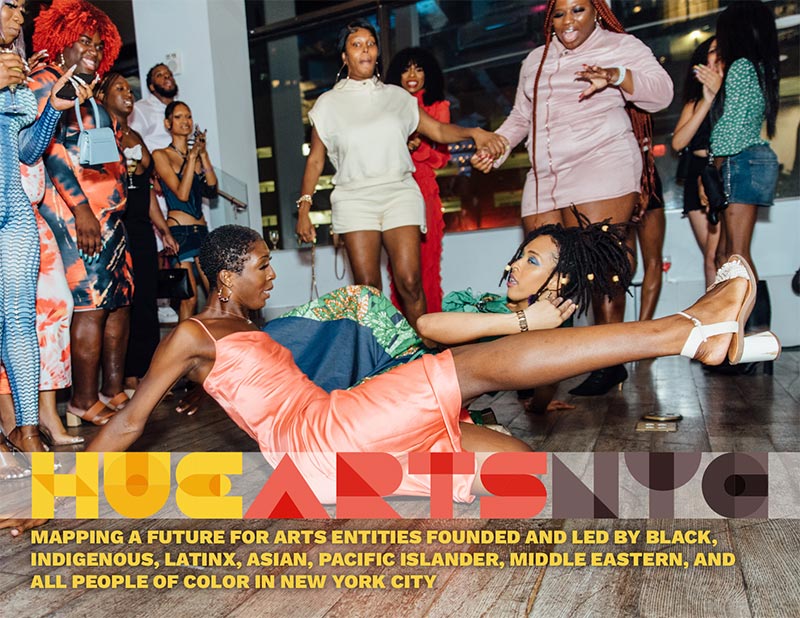 Read our stories, findings and recommendations